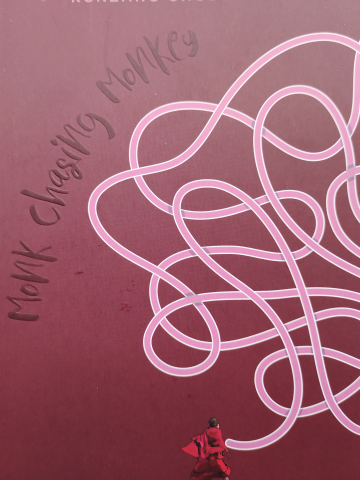 Monk Chasing Monkey
| | |
| --- | --- |
| Published In: | 2021 |
| ISBN: | 9789998048010 |
| Category: | |
| No. of Pages: | 206 |
---
* Available in (book stores)
Megah Enterprise, Trinkets & Bookworld,
Book Overview
Monk Chasing Monkey is the latest novel from well known Bhutanese author Kunzang Choden. Rigzin, a young monk, lives a cloistered life with his master in the remote mountains of Bhutan. He knows nothing of the outside world, till one day his blissful isolation is invaded by a modern pop song. All peace and contentment shattered, Rigzin can find no rest he satiates his curiosity. With the help of his master, Rigzin sets off on a magical journey around the country following his monkey mind wherever it take him. He finds himself thrust into a world far more confounding than he imagined. By turns fiercly comical and tender, Monk Chasing Monkey is the story of modern Bhutan and a moving tribute to the ordinary lives who navigate unknowable complexities every day.
---
---
Customer Reviews (0)
No reviews yet for this book.
Books From Related Categories