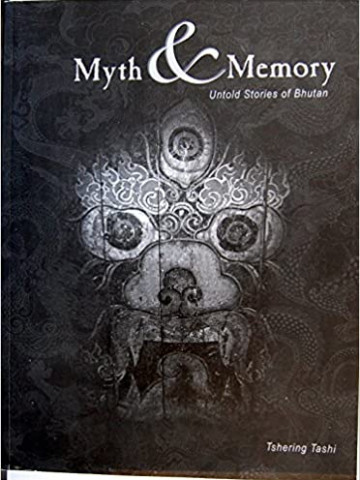 Myth & Memory- Untold Stories of Bhutan
| | |
| --- | --- |
| Published In: | 2013 |
| ISBN: | 978-9937589109 |
| Category: | |
| No. of Pages: | 280 |
Book Overview
Over the years, Tshering Tashi has developed a uniquely personal style of commentary within the writing scene in Bhutan. Using traditional forms of storytelling to explain the historical background that often "finds reflection in contemporary social conflicts and dilemmas, he thereby encourages a more thoughtful and holistic view of current affairs. His well-researched and in-depth background narratives, subtly connected, add deeper social, political, and cultural perspectives to the stories behind the headlines. In teasing out these historical threads that colour the essence of many current issues, he reminds the reader that the past is father to the present and that many contemporary issues can usefully be reviewed, discussed, revisited, and possibly redefined with a clear eye on traditional approaches to conflict resolution.
---
---
Customer Reviews (0)
No reviews yet for this book.
Books From Related Categories