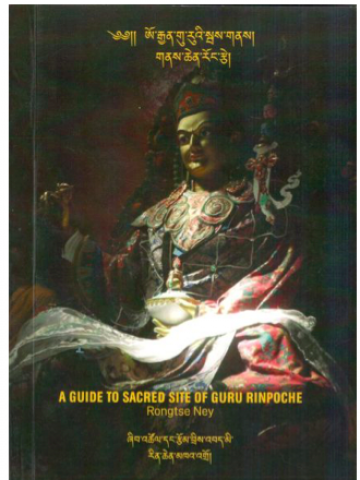 ཨྱོན་གུ་རུའི་སྦས་གནས། གནས་ཆེན་རོང་རྩེ། A Guide to Sacred Site of Guru Rinpoche- Rongtse Ney
| | |
| --- | --- |
| Published In: | 2020 |
| ISBN: | 978-99936-917-0-9 |
| Category: | |
| No. of Pages: | 96 |
Book Overview
This book is written as a guide to the most sacred sites (Rongtse Ney) blessed by Guru Rinpoche and Khandro Yeshey Tshogyal and other numerous saints including Terton Sherab Mebar. Rongtse Ney, popularly known as 'Sangbay Ney' initially is located in Haa District under Gakyid Ling Gewog. It is believed to have been blessed and hidden into a sacred treasure site by Guru Rinpoche in the 8th century. Apart from Guru's Ney, the guide also features sacred sites of Khandro Yeshey Tshogyal, Dorji Phagmo, Phurpai Lhatshog, Baep Tsho and numerous other sacred sites. This book will be helpful particularly to the devotees who visit Guru's Ney which has five entrances presenting a multitude of amazing sacred treasures and holy depictions in the form of rocks.
---
---
Customer Reviews (2)

by Nim Dorji (November 30, 2020)
2 Reviews
---
'Rongtse Ney' is gaining popularity now. It is an incredibly magnificent sacred site of Guru Rinpoche and Khandro Yeshey Tshogyal. Pilgrims who wish to visit this sacred site may grab a copy of this book as it covers the entire description of the objects and various depictions. A must-read for pilgrims who wish/plan to visit Rongtse.

by Dorji Thinley (November 30, 2020)
2 Reviews
---
Sir
I'm glad to read your book. Book explain details of nye and its really makes no need of personal guide during nyekhar if book is in pocket
Books From Related Categories