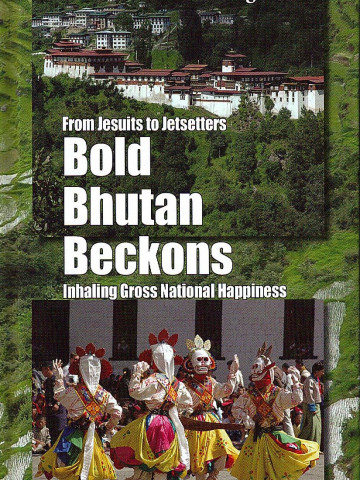 From Jesuits to Jetsetters - BOLD BHUTAN BECKONS - Inhaling Gross National Happiness
| | |
| --- | --- |
| Published In: | 2009 |
| ISBN: | 978-1876344597 |
| Category: | |
| No. of Pages: | 360 |
---
* Available in (book stores)
DSB Books, Junction Bookstore, Megah Enterprise, Pe Khang Books, Trinkets & Bookworld,
Book Overview
This book on Bhutan is the first of its kind. It is co-authored by a distinguished visitor to the country and a resident Bhutanese. Written in a travelogue-narrative style, the two authors over the last four years have harmoniously woven 16 stories into a beautiful tapestry. Most of the stories are written down for the first time. The book breaks fresh ground on Assassination, War, Peace, and Progress in the Gross National Happiness Kingdom Australian Ambassador to the Holy See, Tim Fischer, and coauthor Tshering Tashi have completed a four-year writing project resulting in the first major jointly written book on Bhutan. The five sections of the book include an informative blend of color and black and white photographs. All the chapters can be read independently yet together they help create a deeper understanding of the philosophy and culture of the last Mahayana Buddhist kingdom. Dedicated to the attainment of life and work balance and peace and happiness on our Earth, Bold Bhutan Beckons may help readers to decide their future pathway.
---
---
Customer Reviews (2)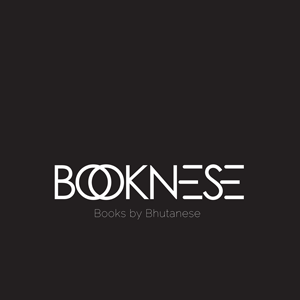 by Pem Eden (May 05, 2022)
5 Reviews
---
This book contains the rich insights on culture and values of Bhutan. It tells the sacred Baeyul in Punakha, mystical musical instrument(Dramngyen), Tsampa tashi who prefers in serene mountains than valley, the brave war fought by our Great Fourth Druk Gyalpo, mystical presence of Yeti in Bhutan, the majestic peak of Jomolhari, dedicated service of zimpoen Dorji Gyeltshen to fourth Druk Gyalpo and many beautiful histories of Bhutan. It covers on the overall aspects on Bhutan.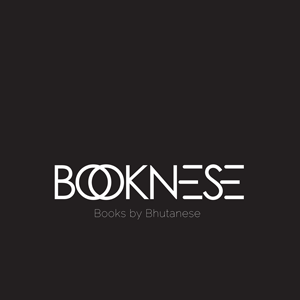 by Chodren Ugyen (September 30, 2020)
2 Reviews
---
This co_written book by a Bhutanese author and an Australian author is about how bold is and beckons. There are many mystical stories about Bhutan which are very informative and interesting to know about. The intriguing 'Hidden Village of Ladders in the sky',the fable about mythical yetis and mystical blue bear. It is also a part adventure about the author meeting with the great hermit in high Himalayas.Futher the book is part history that tells the assassination, the unfortunate 2003 conflict and how Bold Bhutan recovered from these tragedies.Above all giving the concept of Gross National Happiness that always prevails.
Books From Related Categories