Kezang Choden's Profile
Are you a reader?
Then Become a Star Reviewer on
BOOKNESE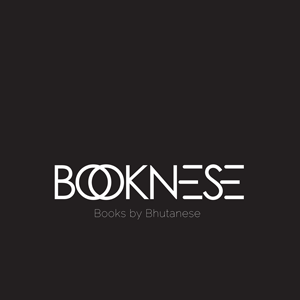 Kezang Choden
Level Badge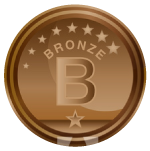 Bronze
Points: 15
Setrum: 6.00
Earn points, setrum* and lots of respect
*Setrum is BOOKNESE's own crypto currency that can be used on the platform to buy books.
"The Morning Sun", Monu Tamang's third book is based on a true story. It is the life story of Sonam Yangki – her journey from being abandoned at birth to owning her own tourist lounge. When her grandmother takes Sonam in on a cold November night, the infant has no idea what lay ahead of her. Sonam is a brave girl who defies her fate and keeps fighting, living one day at a time, in a hope that tomorrow would bring a new light. But when the sun ultimately gets closer, it might scorch her with a bitter truth.
It took me just over two hours to complete this book – it was definitely a page turner. I wanted to know what happened next. I knew it was non-fiction, and I'd seen Sonam Yangki with her little Golu at the launch party for the book. That only made me more curious.
The book shows that Monu Tamang has grown as a writer. This book was well written and well edited. So a brownie point. I'd recommend this book to any Bhutanese who wants a two-hour break from your daily schedule.
PaSsu Diary: A Journal of an Ordinary Bhutanese
Blogging in Bhutan is a fairly new culture. If we have to name Bhutanese bloggers who are consistent and well-known, there will only be a handful. A decade ago, the only way we could get our write-ups read by a mass was if we got published in the annual school magazines. A fortunate few got their works printed on the national newspaper, Kuensel. The rest of us could only sigh wistfully. Reading culture was equally bad. The one class a week we were allowed to visit the library translated to 'no studying' and 'flipping through picture books'.
Fast forward ten years and we're doing so much better. Now reading is kind of the new cool. And everyone suddenly wants to become a writer. Unsurprisingly, with the Internet, recently there is a growing number of people, young and old alike sharing their thoughts, stories and essays on social media and blogs. Unfortunately only a few are consistent. Some of the beginners, mostly students take up blogging on a whim, write poetry and half-baked high school romance, and before they can change the default template to something more personalized, they lose interest. Their blogs become obsolete and are eventually forgotten. This was one the reasons I was hesitant before I began my own blogging journey.
Therefore, it is impressive that PaSsu Diary has thrived for twelve years, and is still going very strong. I think I can safely say that it is the most popular blog in Bhutan. The book contains carefully selected posts and I loved every single one of them. They are short, simple and to the point, no superfluous words and statements that usually make me cringe. The book acknowledges and gives the author's opinions on a wide range of topics and societal issues such as tattoos, parenting, Bhutan History, social media, family, education, loan sharks, civic responsibilities and similar other debates.
I tried to pick some favorites and failed, but then I especially loved the posts about adopted sister and step-father. Remember those times in school when we'd have adopted brothers and sisters? How beautiful, innocent and unconditional was that, children who barely knew what family and love meant, choosing strangers to be their siblings? The part where Sir PaSsu was a much-feared bad boy in school but magically turned into a disciplined and shy boy in front of his adopted sister touched me. That little boy had known so little of kindness that he hadn't known what to do with so much of it.
Then there was this post about his step-father. A quiet, introverted, self-less, and kind man, against whom the neighbors tried to implant skepticism and wariness in a young Sir PaSsu's mind because "step parents are ooh so evil". But gradually, the step-father and step-son bond over secrets they hide from the mother. I loved the part where he visits Sir PaSsu's college. That got me teary-eyed.
O-kay, I'm going to stop spoiling it for you now, and ask you to go read it for yourself, if you haven't already. I'd strongly recommend it.
It's not easy being a writer in Bhutan. It's not easy being a writer anywhere. The first challenge is having original ideas. The second being the difficulty to put into precise words the volumes of imaginations, especially if English is not a first language. Even if books get published, their success depends heavily on how well they are received by the readers. In Bhutan, an improved reading culture is a very recent phenomenon. Moreover, due to lack of publishing houses, writers here face financial and logistics difficulties. However, Bhutan's mythical setting, and rich culture and tradition provide continual inspiration for authors who write fiction. Mongar's "Jorn in Jangbi" is one such book.

Jangbi is one of the three villages in Trongsa where a secluded tribe called Monpas live. They are so isolated that women giving birth are left alone in belief that those who can deliver on their own are considered strong, and domestic violence is justified by the fact that the offender was drunk at the time it happened. Children who don't get through the Class six Board Examination by default stay behind in the villages, helping their parents, while those who pass go out of the villages to pursue higher education. Sangayla is one of the fortunate students. However, he faces several challenges following the death of his mother. His drunkard father brings home a new wife, and he eventually becomes estranged with his only sibling. This is the tale of a man's perseverance and the will to defy limits.

The book provides an authentic insight into the lives of Monpas. Prior to reading the book, I had little knowledge about this closely bound tribe, and the hardships they face due to lack of modern facilities. It also shows the ugly truth about domestic violence, and rape. The story starts off smoothly, however gradually transits into a tedious narration during which characters hardly develop.

At times, the characters come off bland and without a strong sense of individuality. No matter how much I tried, neither could I invest in them on an emotional level, nor root for them. There was lack of smooth transitions, with some random snippets that don't really fit in with the larger narrative. Despite that, it is a heart-warming story about a circumscribed man who refuses to give in to poverty and hardships. If not for this book, I would not have known about Jangbi and its otherworldly inhabitants.